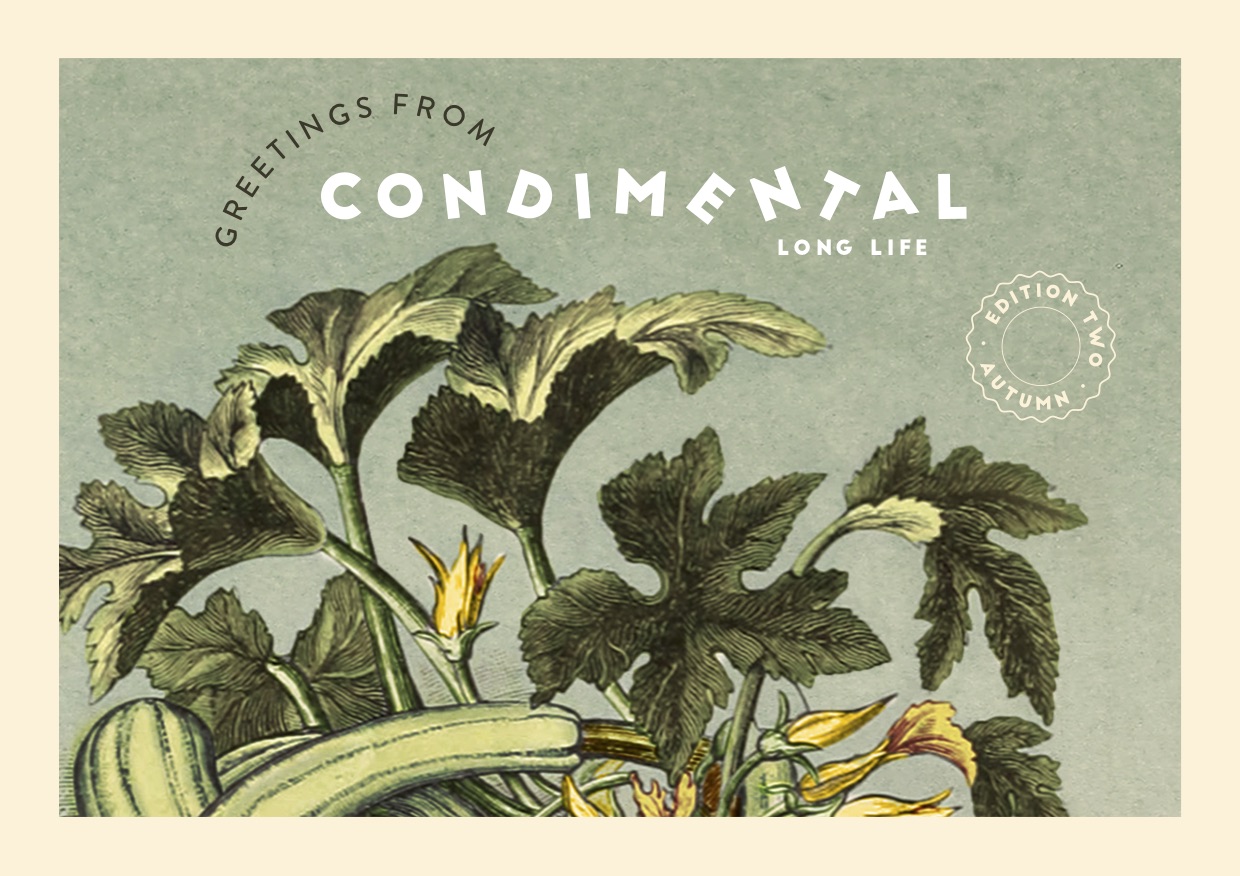 The Autumn Box
Shiro Miso

Feijoa Chutney

Don't Fear the Reaper

Lemon Worcestershire

Zucchini Pickle
Lemon Worcestershire Sauce - Cornersmith
Marrickville, NSW
If you're going to tackle a centuries-old recipe, you'd better be ready to face the purists. Luckily, Cornersmith are the trusted name in preservation and deliciousness and deliver a (vegan!) improvement on the classic tabletop staple. Drown your dippy eggs, drown your bubble'n'squeak.
They started as a neighbourhood cafe, now they are leading a revolution around the country in reducing food waste and sharing home-grown produce. Check out their online pickling and fermenting workshops.
Shiro Miso - Rice Culture
Gold Coast, QLD
Shiro miso is made with a higher ratio of koji to soy to its bolder Red Miso sibling. You'll notice a rush of sweet tropical fruit flavours against its gently salty / umami backbone. This miso is extremely versatile: bolster your avocado on toast, create a marinade or dressing for fish / salads or even stir it through ice-cream.
Rice Culture are solely focussed on creating organic miso and koji, and recently took out Best Preserve Trophy at the 2018 Australian (RASV) Food Awards.
Zucchini Pickle - Moonacres
Robertson, NSW
Vegetables bursting with love - from one of our favourite farms - have been cooked down with a classic mix of spices to give us a hearty pickle. Herald in the autumn months with a gruyere toastie or a dollop atop a homemade pie.
Moonacres is an organic farm headed by Phil Lavers, a fierce advocate for land protection and looking after the earth. They supply their produce to many of Sydney's top restaurants, and are open for visiting at their Harvest Kitchen located in Robertson. @moonacres.kitchen
'Don't fear the reaper' Carolina Reaper Sauce - Lulu's
Sydney, NSW
Belizean style hot sauces are hard to find in this country - such a shame, says Monica from Lulu's, so she went ahead and made her own. Carrots provide texture and sweetness, plus carolina reaper chilis are added from Monica's very own garden (don't worry, she's used a ratio where you'll still have your tastebuds at the end).
Over the years, Lulu's has championed authentic regional USA cuisine - you can currently catch Monica running tamale-making workshops at Cornersmith. She's super passionate about community and sustainability. Show her some love and keep an eye out for her next project! @lulus.sydney

Organic Feijoa Chutney - Hinterland Feijoas
Sunshine Coast, QLD
They're a massive deal over in NZ, but feijoas are a relatively unknown fruit in Australia. The flavour is best described as somewhere between a pineapple, a guava and a strawberry. This sweet, moreish chutney shows off the mighty feijoa at its best, so pair with cheeses and impress your Kiwi friends at your next party.
Sally and Peter have run their completely organic feijoa farm for over a decade. Check out Sally's TEDx Talk online to hear their story, and learn about some real issues facing farmers in Australia while you're at it.